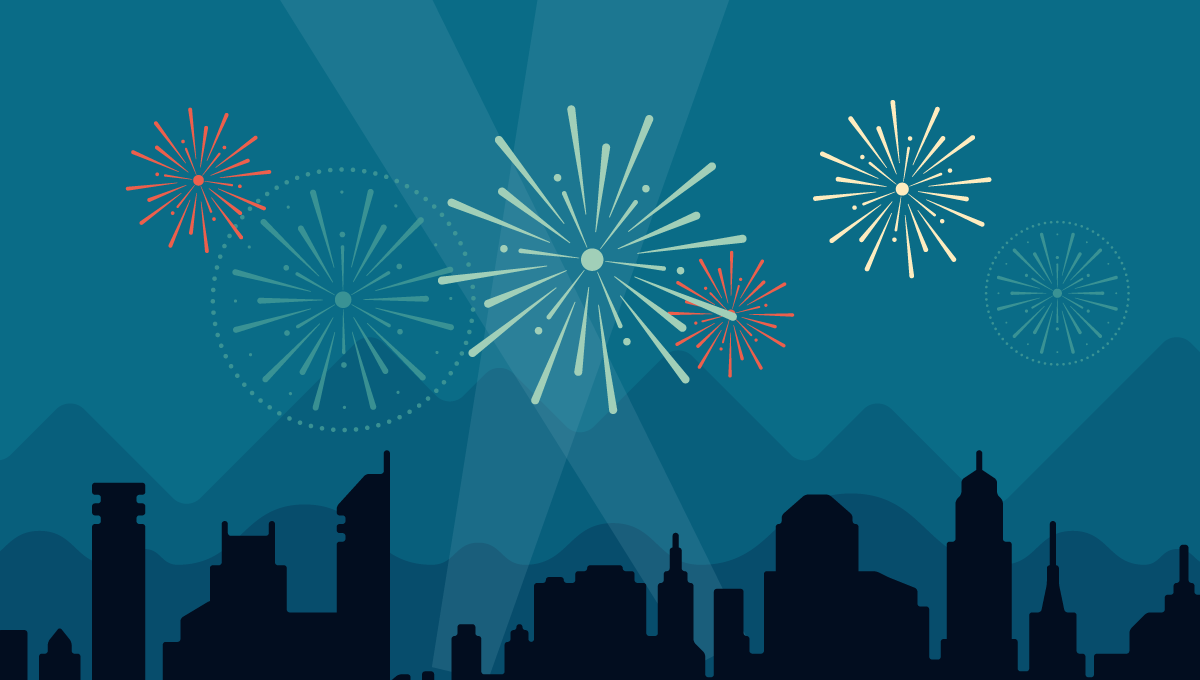 So here we are… NYE in Australia! Which begs the question, where did the time go?!!! For those who don't know the background story of unibookworm… This blog was originally created in the middle of the early/late morning in June 2014 for uni students. I remember waking up vividly feeling compelled to start a blog that shared all my uni adventures and hints and tips of everything I learnt to help new students. And that was in the middle of my 2nd year of uni. And lo and behold, 2016 marks my final year of uni 😱
Since then the blog has grown on from just uni stuff to all things about Melbourne living, baking, creative writing, music and most notably Unibookworm radio 😉 Along the way, I've grown so much as writer and blogger than I could ever imagine and got to know these wonderful 7 new followers….
Elegance on a budget, From me to you, David Snape and Friends, Plant Electrician, urban wall art, Lexi and Shari and Magdalena! 😉
And I haven't forgot my 2014 followers too- The Smiling Foodie, Opinionated Man and mindset!
Thank you all for joining unibookworm! I hope my stories have inspired you as much as yours did 😉
Seeing how it's the official last day ever of 2015, what's a better way to say goodbye than listing the 21 things I learnt this year?
Starting off is the amazingly talented WordPress team who kindly compiled my blog stats in an awesome webpage! Thank you!!!
Here's an excerpt:
A San Francisco cable car holds 60 people. This blog was viewed about 780 times in 2015. If it were a cable car, it would take about 13 trips to carry that many people.
Click here to see the complete report.
Here's my 21 things 😉
#1: It's spelt privilege not privledge. Stationery not stationary.
As a writer, I can't believe that I've been spelling these words wrong all my life until now! I seriously always thought there was a d in privlege and it does my head in that it doesn't! And stationery, I always thought it was a for nary– you know for all the Typo, Officeworks and Smiggle knick knacks? Turns out the nary is meant for when you don't move from one place! Writer's mind blown ;)!!!
#2: The discovery of Adobe voice.
Once upon a time, I used to do mini videos on my iPad alternating between iMovie and Windows Movie Maker. Result? A 60 second video takes at least 3-4 hours for a raw version I like. And that's not even counting the editing and video conversion time. Yikes! So thank you Adobe voice!!!! Created from my iPad and uploaded straight to YouTube, you have made my life so much easier 😉
#3: That the office environment can at times feel like high school over again.
Where no one and I really mean no one wants to take responsibility for the issue/tasks and pawns it off to another department. Which brings me to…
#4: Utopia discovery!
I wasn't even paying attention to what was on the ABC channel after an ep of something else. Think I was organising my tutoring stuff. But in the background I heard really interesting dialogues between Nat and Katie and discussing her package tracking and picked up on her frustration. Perked right up then and watched it on a whim and was hooked!
In short, Utopia is a comedy sketch show based on the every day frustrations in working in an office and looks at the funny side of things 😉 And after a long day of public transport, what's better than watching a comedy show about life? 😉
#5: Polaroid films from Japan will fade out when unused.
Let me explain. My older cousin holidayed in Japan around April and came back with two boxes of original Fuji Polaroid film. One Pooh bear and other star borders. But seeing how the Polaroid camera already had film, I didn't open up the boxes or kept them away in a draw. I figured it should it be fine on my desk. Evidently not. Once I started using the film, noticed the photo came out dark and now it's faded ;(
Solution? Buy a new film box when I actually need one!
#6: Mini golf is seriously a whole lot of fun!
The more the merrier I say! I went there on a team activity day for work just after my 21st birthday in April and it was so much fun!!! 😉 😉 Now I may have been slightly a bit too enthusiastic hitting the golf ball, (I have a funny feeling I'm better off with baseball with that enthusiasm!). We went to the Yarra Bend Mini Golf and it was my highlights of the year 😉
#7: Be prepared for Mother's Day
Whatever your mother says to you about no need to worry about getting the card and present early cause of work and uni, don't listen. Seriously don't. Because they mean the opposite. Best plan? Stock up not only on Mother Day cards but her birthday one too (heck why not even check out gifts early?). It's like having an emergency birthday/mother's day pack ready to deploy at any time 😉
Oh and if you see flowers from Target on sale, when the catalogue says that's the start date- turn up then no matter what.
#8: Always, always, always book hotel and flights with free cancellation policy no matter what (both domestic and international)
I know. You want to save some cash- why pay extra $40-$50 when you could use it for something else? Well sometimes life has other plans and forking out the extra price will mean you have the safety net of getting all your money back. 😉
#9: Happy Skipping around the neighbourhood can lead to sprained ankles.
I may have just described my July 2015 week before uni.
Oh and that in sprains, to treat the swelling/pain it's ice not heat packs (so RICE works for everything).
Just so you know:
#10: Ethics are important.
I really think there needs to be more ethics training in the Australian society in general. America has a whole major or minor dedicated to ethics, and what do we have? No wonder when we enter workplaces, unethical behaviour is just around the corner. Simply because we weren't trained or taught. Which leads on to…
#11: Madam Secretary is awesome!
Again watched it on a whim with a captivating ad about Madam Secretary's return from a traumatic trip. Once again, hooked.
A show about the politics of the White House and State and how Elizabeth McCord juggles saving the world from political disasters and family . Her husband Henry, just so happens to be a Ethics university professor (yay!) and fully supports the leading woman and their teens: Stevie, Ali and Jason 😉 Family ties really get them through everything 😉 Spoiler alert: the ending of mid season was cliff hanger! Who died???
#12: Pocket & Telegram.
Before Pocket was invented, it was really hard to keep track of all my favourite webpages. I just ended up finding myself searching endlessly through the webpage thinking I sworn I've seen it here before…
But no more! With Pocket, you can not only save your fave links but save them from offline reading 😉 tag them as folders for easy searching naivigation. And works across iOS and android and the computer!!! Woohoo, synced all across 😉 Life with Pocket has never been easier.
Telegram on the other hand, is the new awesome whatsapp replacement app! 😉 You'll remember in the good ol' days, before emails, phones, texts and social media (everything that makes today's communication a breeze!), telegrams were the only form of instant communication with morse code. Love the wordplay on this app!
In short Telegram is way better than Whatsapp because it solves the problems of:
😉 Syncing all messages, group chats while simultaneously getting rid of the need for emails and syncing across phones, laptops, iPads and tablets =) Lifesaver for uni projects!
😉 Sending unlimited photos/videos/ files all in one go instantly (yay to no lags!)
😉 View photos without them being automatically downloaded taking up precious SD card/phone memory!
😉 A more secure and safer connection network privacy. Not just anyone can add you.
😉 Catch ups with friends, family or even colleagues are made so much easier with the send location button!
Not to mention it's free forever and always 😉 Only downside to the app, is that there's no video calling/calling function yet. Hopefully when the popularity soars through the roof, they will!
#13: How to make green tea lattes.
Being a Starbucks regular of the tall soy matcha (green tea) lattes gets kinda pricey on a student budget. So thanks to Cupcake Central for sharing your green tea cupcake brand powder =D after a series of duds, it was the one. Matcha Maiden.
Perfect accompaniment and de-stresser to late nights working on uni team projects 😉 Dunno what it is but there's just something so peaceful about hearing the milk frothed church and stirring with my whisk 😉
#14: Make sure you close your drink bottle before leaving work.
This year I've been carrying my water in my BPA water bottle from Cotton On. Problem is, the lid is huge and if it's not closed properly- water gets everywhere. Which is what happened ( I was excited in leaving early!). Oh hello wet soaking enviro bag and myki concession.
#15: OPSM are the better optometrists than Specsavers.
While Specsavers have a better range of glasses, OPSM have better optometrists who actually talk you through your eye health and what they're doing!
#16: Radio with SoundCloud 😉
That's right! Unibookworm had it's first ever broadcast a while back 😉 and it was all thanks to David Snape and friends for promoting his own talk show that I discovered it 😉 easy to use and free – what more can you ask for?
#17: Anything that is easily given can be just as easily taken away without a moments notice. Rule of life? Everything that you work hard for means the most and hold the strongest roots 😉
#18: What driving head checks are.
So uh, I've been on my learners for the past 3 years. Well technically 2 years, if you're counting "consistent driving". 2014 was not a good year of driving 😓
Apparently all this time, I haven't been doing headchecks properly. Let alone knowing what they actually were. But I sure do now! 😉
Now onwards to mastering picking safe gaps to drive in, merging lanes, parallel parking and then I finally will have my licence in the bag (finally!).
#19: Launcher planet is an epic android interface app 😉
Since the update of my android to avoid the latest virus, the icons have massively went AWOL huge. Good thing I discovered Launcher Planet after searching up Sherlock wallpapers. It completely revamps my phone and it's like having a new phone every week. 😉
Here are my faves!
Ooh and not to mention the super fun AR effect camera photo boothing extravaganza on the Sony phones! A magical forest, sun, beach and sand all in your bedroom 😉
#20: Free shipping with Wordery and Book Depository
Thank you wonderful UK companies for free shipping always, with impeccable timely delivery and awesome Christmas bookmarks 😉
#21: Every job I take now is one step closer to making my dream job happen. Both financial and networking savings woohoo!
Movie of the year:
Valiant (woohoo to the humble little bird 😉
Song of the year:
Brand New Day by Kodaline (both acoustic and radio version).
It's been a fun year with it's ups and downs, and looking back on all the things I learnt and did in 2015- I know the 2016 adventure will be just as great. No matter what the future unfolds!
Let's we make the most of every moment, that will become memories we cherish for years to come. Happy New Year!!!!
---